New Features - Web-based file manager
Idealstack • May 25, 2019
configuration
We've just released a new feature that we think people will find quite useful - a web based file manager. Now you don't need to connect to SFTP to make file edits or manage files - this is really handy if you need to make quick changes on the go and don't have your SSH key or an SFTP client.
Features
create/edit files and directories
copy/move files and directories
download files and directories
upload files directly, via URL or with drag & drop
extract archives (tar, tgz, tar.gz, tar.bz2, zip)
change permissions
image preview
How to access it
Access the filemanager under the 'Connect' tab for your site.  How it works is pretty self-explanatory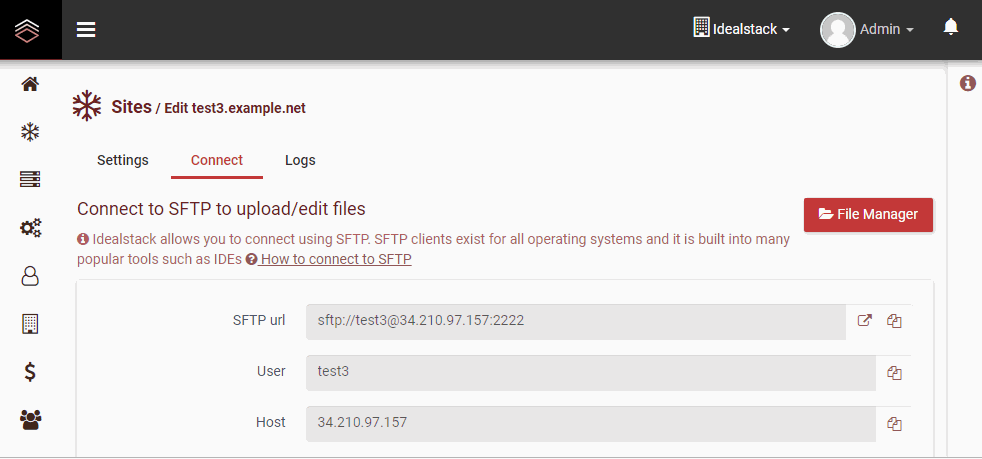 Harness the power of AWS for hosting PHP-based websites and apps.

Idealstack is a powerful hosting console that creates a modern, autoscaling, best-practice, AWS-native hosting cluster for PHP-based code in your AWS account